Harley-Davidson LiveWire Electric Motorcycle Ships with Free Charging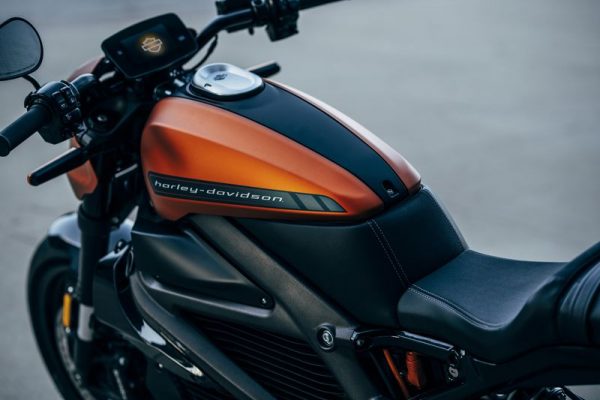 This fall, deliveries of the Harley-Davidson LiveWire electric motorcyle will begin. The moment marks the first time a large bike-builder starts selling such a motorcycle, so making the model a success from the get-go is essential for Harley. To make sure the bike has all the right cards, another perk for LiveWire owners was announced on Thursday (July 11).
Having struck a deal with one of the largest charging station operators in the U.S., Electrify America, Harley announced customers who buy this motorcycle between August 2019 and July 2021 can benefit from free charging of 500 kWh over two years.
To make sure the charging process is as easy as it comes, Electrify's stations will also be integrated with the new version of the Harley-Davidson App.
The 500 kWh offered for free amount to about 30 full fills for the bike's batteries. That in turn translates into total mileage of about 2,850 miles (4,586 km).
"With an average of 70 miles between each of our charging stations, we are creating a network that is premium, ubiquitous and powerful, so it makes sense that we would expand that offering to electric motorcycle owners," said in a statement Electrify's CEO Giovanni Palazzo.
"We are excited to work with an iconic brand like Harley-Davidson, as part of a shared commitment to advancing the electric transportation industry."
The LiveWire electric bike sells from $29,799. It offers a range of 95 miles (152 km) per charge and 0 to 60 mph acceleration of under 3.5 seconds.
This motorcycle will be the most connected Harley has ever made, using a Panasonic telematics system and the Harley-Davidson Connect solution. The latter allows riders to pair their gadgets with the bike, a feature that makes the LiveWire the first North American mass-market cellular-connected electric motorcycle.
–EIN News Service
The bike will even sound like a Harley thanks to the included sound generator.